THIS PAGE WILL BE DEDICATED TO OUR GORGEOUS OLD MAN AND HIS LONG AWAITED KIDS - AUST GRAND CHAMPION QLCA F CH CHAMSHEP DARE DEVIL CD ET HT!
WE HAD HOPED FOR A COUPLE OF PUPPIES AND ENDED UP WITH 13 FROM 2 LITTERS. IT HAS BEEN A HUGE TASK CHOOSING BETWEEN THEM, AS ALL WERE VERY UNIFORM AND ABSOLUTELY GORGEOUS.
THE NEXT 10 YRS WILL BE UNREAL WITH THESE GUYS. IF THEY MATURE JUST HALF AS NICELY AS THEIR SIRE WE WILL BE VERY HAPPY.
THANK YOU TO THE PEOPLE THAT HAVE GIVEN SOME OF THESE PUPPIES WONDERFUL HOMES. ALL REPORTS HAVE BEEN EXCELLENT. THEY CONTINUE TO PROVE THAT WHAT WE HAVE BEEN DOING FOR NEARLY 20 YRS IS HEADING DOWN THE RIGHT TRACK. WE PRODUCE HEALTHY, HAPPY, ENERGETIC, OUTGOING MALINOIS THAT WILL CONVERT ANYONE TO THE BREED!
OUR "S" LITTER GAVE US 7 PUPPIES - 3 MALES AND 4 FEMALES (INCLUDING 2 TERVUEREN GIRLS)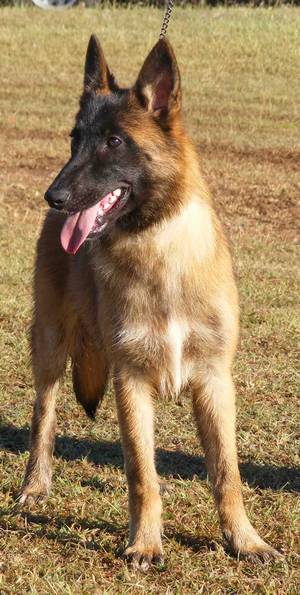 AUST CH CHAMSHEP SIMPLY STUNNING "KATE"
CHAMSHEP SON OFA DEVIL "DAEMON"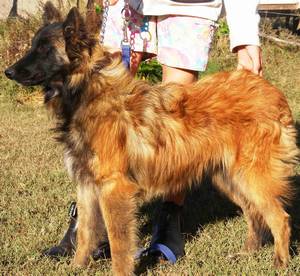 CHAMSHEP SPARKIN DIAMOND "DIAMOND" (TERVUEREN)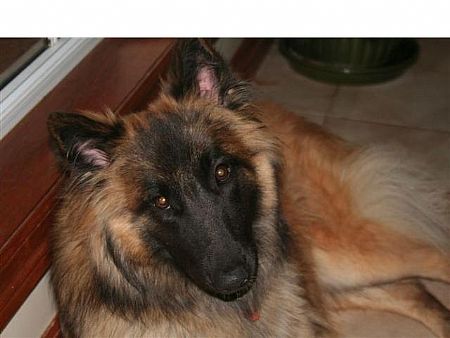 CHAMSHEP SOFIA DI ORO "SOFIE" (TERVUEREN) LOVED BY PETER BEER.
THANK YOU TO THE SEVERAL "EXPERT" BELGIAN BREEDERS WHO HAVE CRITIQUED SOFIE AND CLAIMED THAT SHE IS A BELGIAN/GOLDEN RETRIEVER X! I SUGGEST YOU ALL GET YOUR EYES CHECKED. THERE IS NOTHING VISIBLE TO SUGGEST ANYTHING BUT BELGIAN HERE! I TAKE SERIOUS OFFENCE TO ANYONE CLAIMING THESE DOGS ARE ANYTHING BUT PEDIGREE. WHEN YOU KNOW MY LINES INSIDE OUT AND BACK TO FRONT AS I DO THEN MAYBE YOU MIGHT HAVE GROUNDS TO OPEN YOUR MOUTH AND MAKE THE COMMENTS THAT HAVE BEEN MADE. BUT THEN YOU WOULD KNOW THAT YOUR COMMENTS WERE RIDICULOUS!
OUR "T" LITTER PRODUCED 6 PUPPIES - 2 MALES AND 4 FEMALES (INCLUDING 1 TERVUEREN GIRL)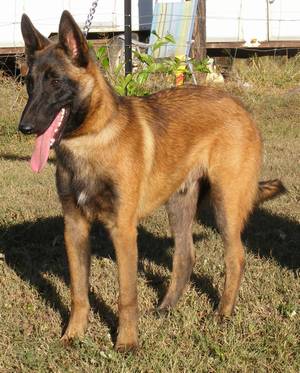 CHAMSHEP TRADE SECRET "TROOPER"
CHAMSHEP TALAZEKE "ZEKE"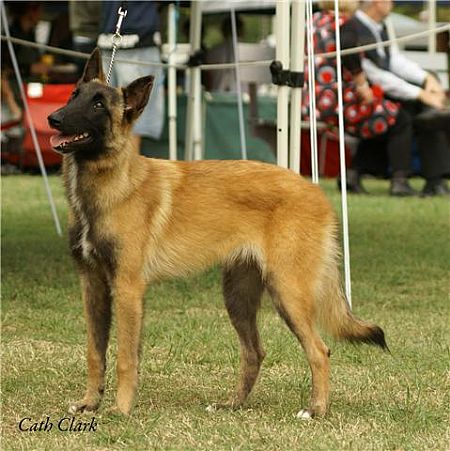 AUST CH CHAMSHEP TACOHA "TACOHA"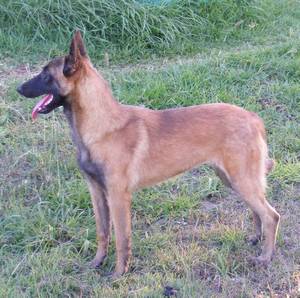 CHAMSHEP TAMARA "MAYA"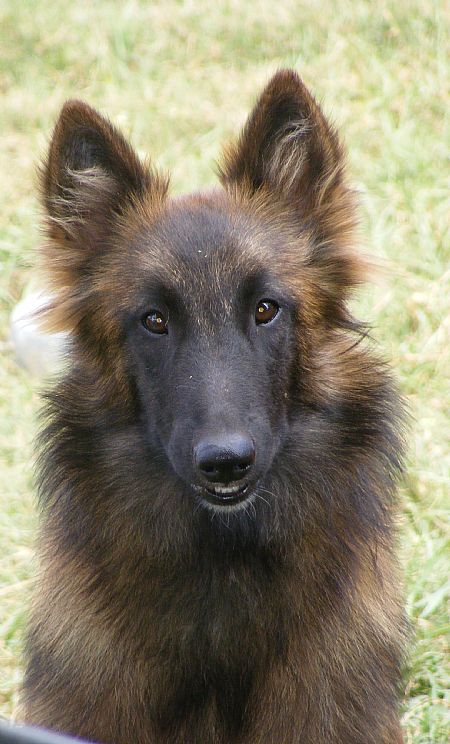 AUST CH CHAMSHEP TIARA "TIARA" (TERVUEREN)